Dear Friends,
here we are with our second new entry of this year's camp: Amjad! He is a Bristish 28-year-old secondary school teacher that lives Manchester. From the very beginning his professionalism and huge experience in teaching caught our attention. As you well known, even though we are just a summer camp we are constantly looking for qualified tutors to make childerns' experience the best and the most constructive possibile.
Let's see what he told us about himself!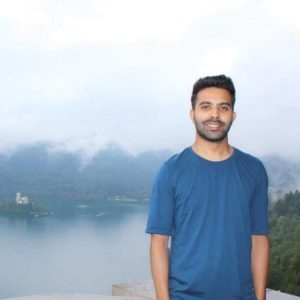 Introduce yourself to our friends at the camp!
Hello, I am Amjad and I am from near Manchester in England. I have been a secondary school teacher for the past five years, teaching mostly Geography. However, I have worked with children in a range of different capacities since the age of 14!
Why did you choose to be part of this camp?
As someone who is passionate about children becoming well-rounded individuals, I feel Camp Orsago finds a good balance in ensuring children not only cover English learning but also a range of other activities. From my own experiences in life I know the extent to which camps like Orsago can positively impact the lives of young people. In particular, I like how Camp Orsago has been founded by local people who are committed to creating young people with a world outlook, who feel comfortable and confident in navigating an increasingly globalised world.
What "kind" of teacher will you be at the camp?
I can be pretty unconventional and I like to keep my students on their toes!   I love to have a laugh, establish good relationships with my students but at the same time ensure they receive the best quality of care and education possible.