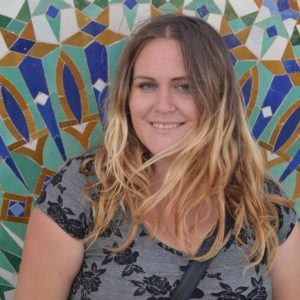 U.K., South Africa, U.S.A. and now Canada: following our big tradition of multiculturalism, we're adding another piece of our "melting pot" puzzle for Camp 2016 with Bonnie. Having been traveling the world and teaching English for 5 years now, Bonnie's next stop is Orsago: she will take care of our older class (8th graders, 1st and 2nd year of high school). Let's get to know her!
Introduce yourself to our camp community!
Hello everybody! I'm Bonnie, from Vancouver, Canada, and am very excited to be returning to Italy. Although I am currently based in Madrid, I have been teaching and travelling across all six continents for the past five years and have been truly enjoying seeing the world and growing as a teacher and a person in general. I am very interested in current events, journalism, climate change and international development and am excited to talk about a few of these topics in a fun and engaging way with my class of teenagers at this year's camp.
Why did you choose to be part of our camp?
I chose to be a part of Why Not? because I believe it is a very enriching cultural experience for students, as well as beneficial for the community of Orsago. For me personally, I hope it will give me an opportunity to get back in touch with my more theatrical and creative side. I am also keen to discover a very interesting region of Italy which I haven´t been to yet, and of course enjoy my time being part of an Italian family and live "la dulce vita".
What "kind" of teacher will you be at the camp?
Welllll… At my most recent camp here in Spain, I received an award for being the most "cariñosa" teacher, which essentially says I am a very caring and affectionate person. I would say that this title is very accurate, as I enjoy making friends with students, and working together as a team of equals. I also do everything I can to make students feel comfortable and confident while speaking in English, and to give them as many opportunities as I can to get them talking!
A big thank you to Bonnie, whose activities will surely keep our older class entertained and engages… We still have two more teachers to introduce to you (spoiler: both are English!), so keep following our blog for more articles!