It's the final countdown! Two days before 2019 camp starts.
Over the past few weeks we have told you something more about our team and today and last, but not least, we want to introduce you Clare: she wiil be tuoring the eldest kids at camp!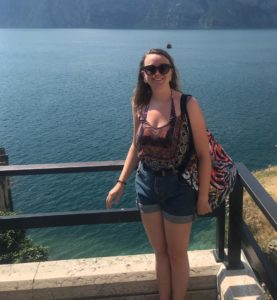 Introduce yourself to our camp community!
Hello I am Clare. I come from Scotland and have been teaching Geography and Environmental Science for 4 years in Padova.
Why did you choose to be part of our camp?
I always seek new experiences and I am keen to meet new people. I have always enjoyed working with children, helping them develop their own view of the world and ensuring they reach their full potential. I feel Camp Orsago will offer me a new opportunity to work as part of a team and with young individuals who will continue to inspire my teaching career.
What "kind" of teacher will you be at the camp?
I like to make my lessons positive and fun while ensuring I meet the individual needs of all students in my care.

So, now that you know something more about all our 2019 tutors, we are sure that you'll look forward to meeting them in person on Monday morning! We really can't wait for the new adventure to start!