As usual, also this year we would like to give you a preview of this year's Camp Tutors. This year we will have 9 tutors from Australia, UK, South Africa and India. Yes, this year we finally made it to also have in the team a representative from this English-speaking country.
We start with our introductions from Great Britain with Aqsa, that will be one of the Tutors of the kindergarden.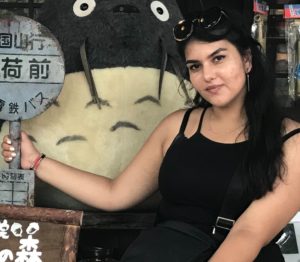 Introduce yourself to our friends at the camp!
Hello, I am Aqsa and I am from London, UK. I have worked with children and young people in various capacities for the past 9 years, including as a kindergarten English teacher in China. I enjoy travelling, meeting new people, exploring different cultures, and working with young people. I am starting my PhD in child psychology this year, and am hoping for an adventure before my study begins!
Why did you choose to be part of this camp?
I am excited by the prospect of being able to fully immerse myself in the Italian culture, and have the privilege of experiencing the hospitality of Italy. Though I have worked at summer camps before (and had a blast!) I have never been to Italy before, and this Camp Orsago appealed to me as an opportunity to do both.
What "kind" of teacher will you be at the camp?
I prefer to understand my students as much as possible so I can treat them individually, based on their personal strengths and weaknesses. I like to use humour and my enthusiasm to keep the children engaged, and sometimes use my education in child-focused Psychology to shape my approach. I will be encouraging the students to talk, sing and laugh as much as possible!
Premises are really amazing, can't wait to know Aqsa and work with her!