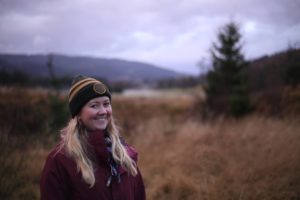 We are finally at the end of the presentations of the tutors of English Camp 2017. As you already know our tutors come from each corner of the world, most of all from English-speaking countries. We had Canadian, English, American, South African and Australian teachers, we can say coming from the most important English-speaking countries in the world. To this day one country was missing, which is almost unknown to all of  us but is really really outstanding: we are talking about New Zealand. Well, this year we are pleased to have in our team (finally!) a tutor from New Zealand, Haley. Let's discover something more about her…
Introduce yourself to our friends at the camp!
Hello! My name is Haley and well you could say I am from either New Zealand, Australia or Scotland! Born in New Zealand, then I moved to Scotland with my British parents and then we settled in Australia. I am currently living in Edinburgh, Scotland again! I teach English Online and love love love it! My passions are learning about History and Cultures. I have a Degree in Film Production and a Degree in Roman and Greek History!
Why did you choose to be part of this camp?
Well I get to be in Italy so how could I say no? 🙂 I also am really excited to be teaching in a classroom and to meet all the children. I just love teaching and love the interaction. Summer Camps are just so exciting!
What kind of teacher will you be at the camp?
Friendly Energetic and FUN! I have organised a lot of fun game we can play so hopefully we won't even know we are learning English, we are just having an awesome time! So excited to meet all of you! 😀
It is with Haley's enthusiasm that we greet you, just virtually, to meet you again next Monday at the primary school in Orsago for the first day of English Camp 2017! See you all very soon!