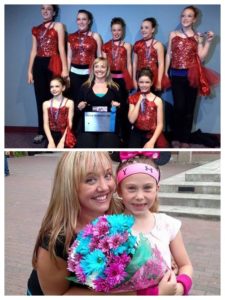 As you already know our team is formed by tutors, staff and helpers.
Tutors are young boys or girls who are English mother tongue speakers or young people with an awesome knowledge of English and experience as English teachers; the staff is made up by young Italian people with more or less experience in activities with kids; helpers are teenagers between the age of 16 and 18 that, not being of age, cannot be part of the staff but, since they would like to be part of the English Camp, we decided to give them the chance to take part in the organization as support people.
This year we have a little news in our team. We met an American young woman really active and energetic and we thought about her as a new staff. That's true, usually people from the staff are mediators between kids and tutors if there is some difficulties in understanding each other or between parents and tutors for any need. The famous "red t shirts" 🙂 .
What we really think is that it is fundamental for kids to live this experience in the best way possible and having another staff, this time mother tongue English, could really be a positive thing! For this reason we are glad to introduce you Patricia!
Introduce yourself to our friends at the camp! Hello, I am Patricia from Washington State in America.  I am 31 years old and my passion and career is dancing!! I own my own dance studio and have been teaching dance to children and adults for 11 years.
Why did you choose to be part of this camp? My life's dream has always been to travel and share the love for music and movement! After dancing in Canada, America and Mexico, dancing and getting to know the children in Italy is such a wonderful opportunity and gift.
What kind of entertainer will you be at the camp? I love inspiring kids to have a fun time dancing, I also like to keep activities moving along so the children stay busy and active! If they go home tired and happy then I've done my job correctly! We can't wait to meet her and see her at work! Keep following us for further presentations!