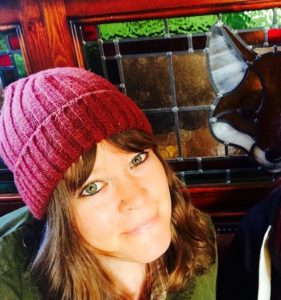 Good news for our old friends – and for the new one too! A familiar face is coming back this year. Guess who? Our lovely Emma!
It was a pleasure meeting her and having her with us at the camp last year so we are more than happy to welcome her again. Emma is an experienced and very very energetic British teacher. Usually when you think about Great Britain you generally portrait it as a dark, rainy and often cloudy country; well, she's totally the opposite! Let's find out a bit more about her…
Introduce yourself to our friends at the camp!
Hi I'm Emma, I'm a 28 year old support teacher from the lovely city of York in the UK. I've taught ESL (English as Second Language)  in several different countries and have worked with ages ranging from 3 – 70 years old!
Why did you choose to be part of this camp?
I chose camp "Whynot" because it's like a family!  I came last year and couldn't resist coming back. The team are great and hard working. They are passionate about English and giving the kids a fun summer! It is a great atmosphere with a lot of energy so I had to come back. (That and the Italian food is awesome!)
What kind of teacher will you be at the camp?
I teach in a secondary school so I'm looking forward to some time with the young'uns. I think the classroom is a place for fun AND learning. I like to play and mess around once the work has been done. I always have stickers and sweets with me because good work should always be celebrated."
Looking forward to meeting you again Emma!
And now? Who's next? Stay tuned for next episode!